SAFEGUARDING WORKPLACE & WORKFORCE DURING COVID
As the industry leader in workplace & workforce management, Intercorp have introduced numerous measures over the past and current year to help our customers better protect their workplaces and organisations against the spread of Covid-19 and to ensure business continuity.
INTERCORP COVID PROTECTIONS
Continous innovations, in the face of the ever-changing pandemic, is critical to ensure businesses are able to adapt to new regulations and be protected.
Temperature MEASUREMENT
End April 2020, Intercorp was one of the first companies in Singapore to provide facial recognition and temperature measurement to the market.
With temperature measurement, workplaces will be alerted of individuals with abnormal temperature readings, hence safekeeping the workplace from potential outbreaks.
Mask Detection
Intercorp rolled out mask detection functionalities to ensure all individuals entering the workplace are wearing a mask, to further reduce the possibility of infections.
Though individuals are masked up, Intercorp's biometric system is still able to conduct facial recognition for identification purposes.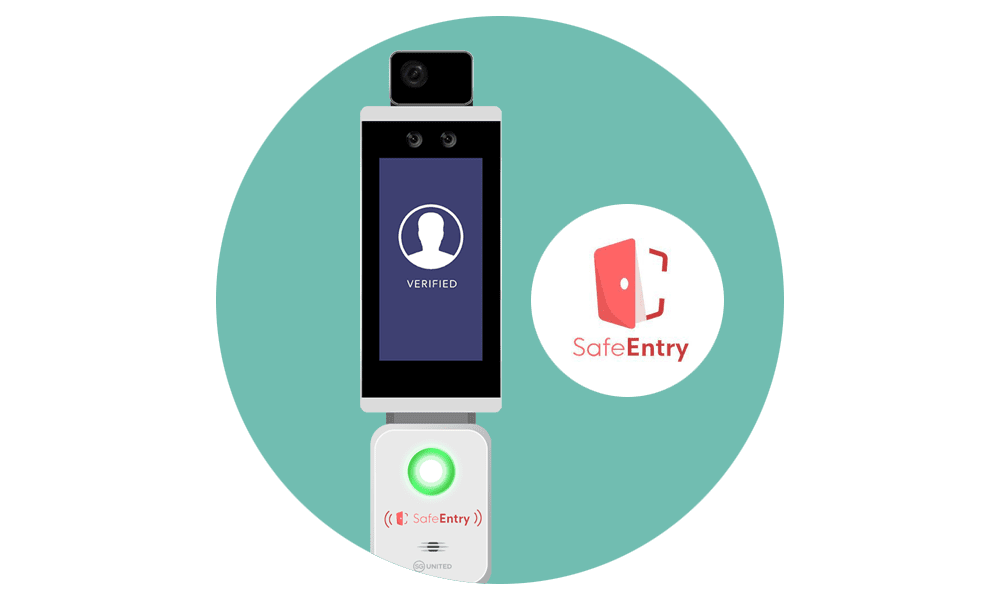 Integration to SafeEntry Gateway
Singapore's government have issued SafeEntry Gateway devices to businesses for individuals to check-in and out easily by detecting their TraceTogether mobile app or tokens.
Intercorp have integrated successfully to these SafeEntry Gateway devices as a one-in-all device, with facial recognition, temperature and mask detection.
AUTO SUBMISSION OF SAFEENTRY
Intercorp's BAS system is integrated to SafeEntry and allows auto-submission of SafeEntry for successfully facial authenticated individuals.
Users do not have to worry about forgetting to SafeEntry, as they will be automatically submitted upon checked-in and out.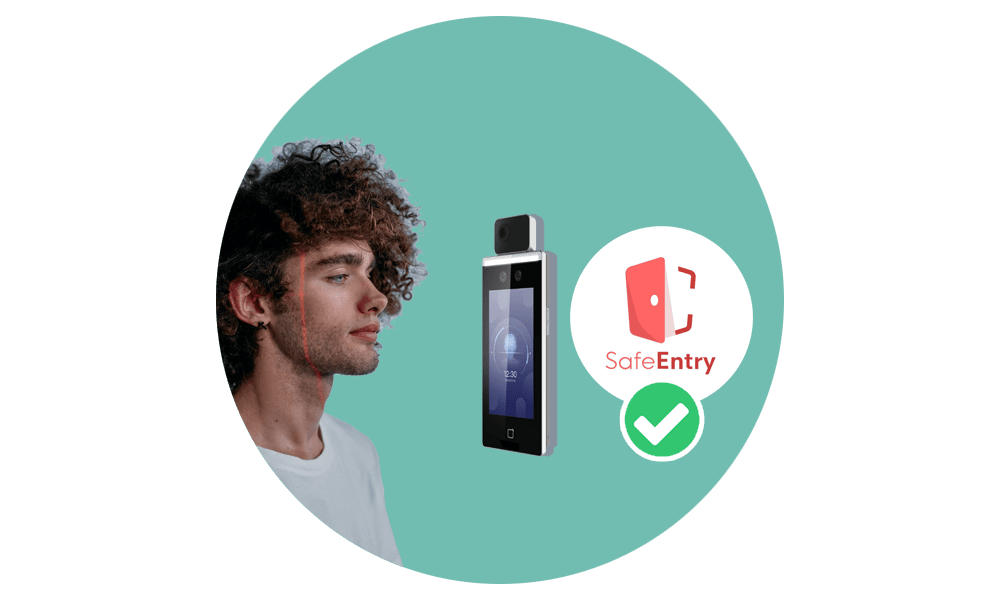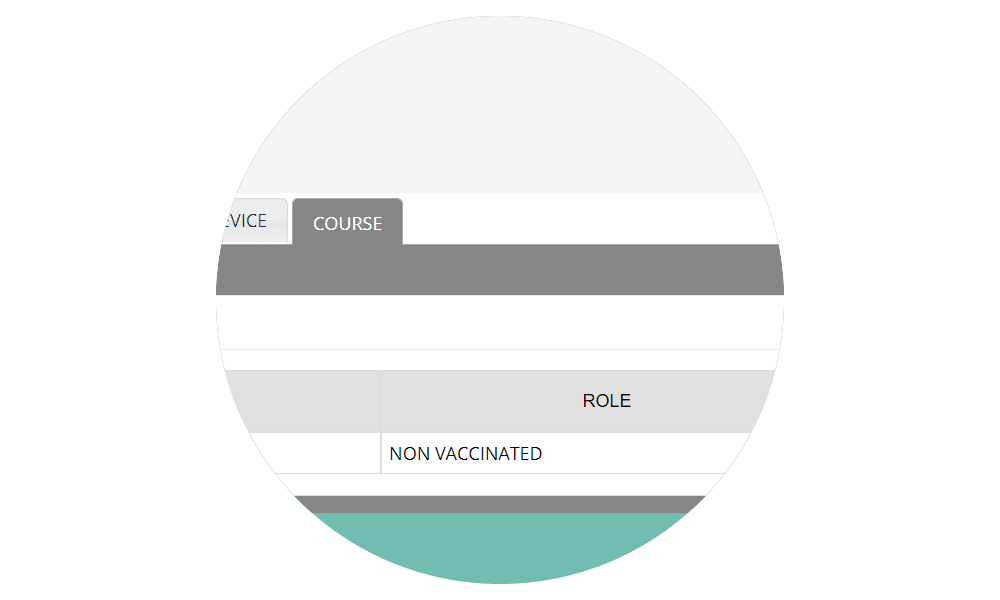 Tracking of Vaccination Status
Vaccination and booster statuses of employees can be easily tracked through Intercorp's improved profile docket.
Whether they are unvaccinated, fully vaccinated or have taken their scheduled booster jabs, employees' statuses are tracked progressively and systematically.
Tracking of ART and RRT Schedules & Results
Regular anti-gen rapid testings (ART) and scheduled rostered routine testings (RRT) can be tracked and recorded for every individual, in the improved profile docket as well.
Ensuring all employees are well tested and protected at all times!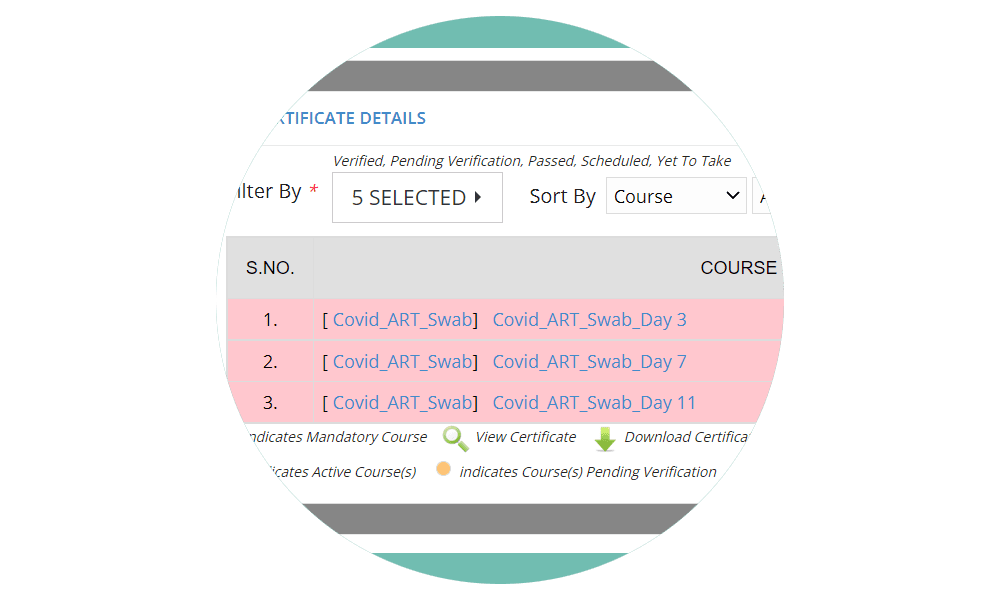 Contact Us
Find out how Intercorp can assist to better secure your workplace and safeguard your workforce against Covid now!