RADIO FREQUENCY IDENTIFICATION (RFID)
Durable and reliable radio frequency identification (RFID) for real-time personnel and assets tracking.
show features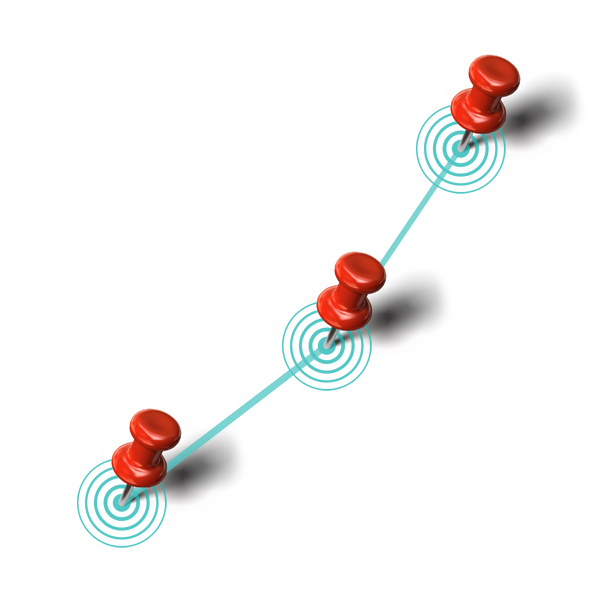 HIGH FREQUENCY TRACKING DETECTION
Leveraging on short or long range radio frequencies, Intercorp RFID readers are able to actively track personnel, vehicles and even assets within designated vicinities, giving instant information on accountability and movements.
SPECIFY MULTIPLE LOCATIONS FOR TRACKING PURPOSES
Through strategic placements of Intercorp RFID readers and defining multiple locations, each RFID reader can detect up to 15m (configurable) in radius.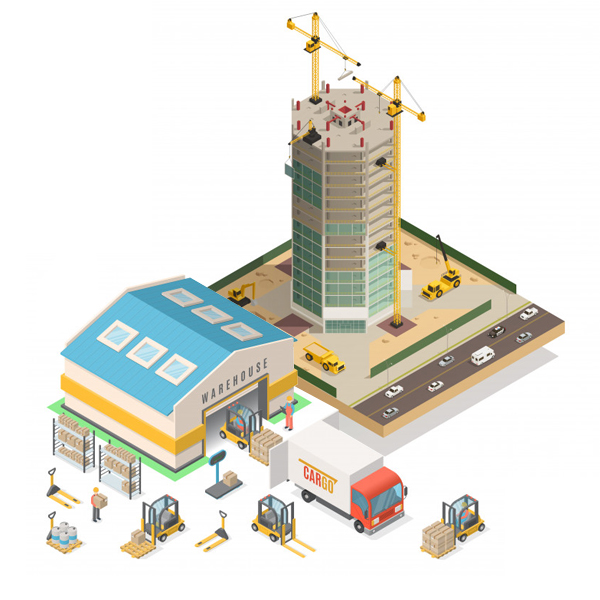 USABLE FOR ALL WORKPLACES AND ENVIRONMENTS
Intercorp RFID can be used in a wide range of workplaces, such as office buildings, manufacturing plants, construction worksites, high security locations and more, to effectively track personnel or assets for security, accountability and safety purposes.
AFFORDABLE, LOW MAINTENANCE, RELIABLE
Intercorp RFID stickers are non-battery powered and can be worn by personnels, installed on vehicles or pasted on assets, virtually eliminating high maintenance costs and efforts.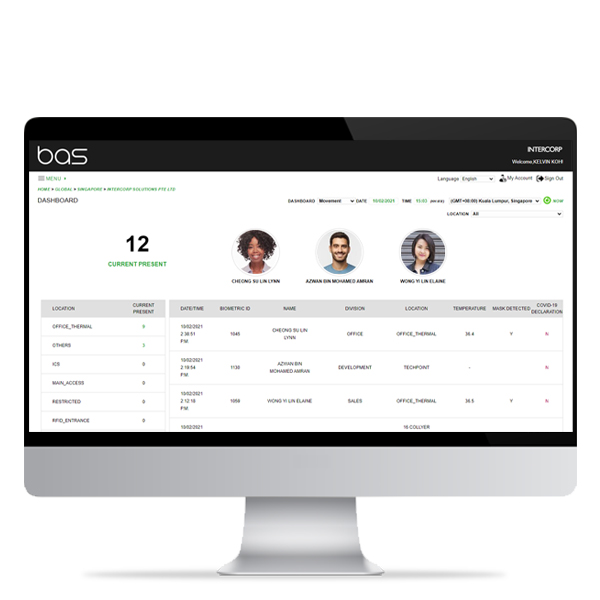 INSTANT DASHBOARD INFORMATION
All transactions from Intercorp RFID are sent in real-time to cloud-based BAS for immediate accountability. Count and information of workers in zonal areas are instantly visible through big data dashboard visualisations.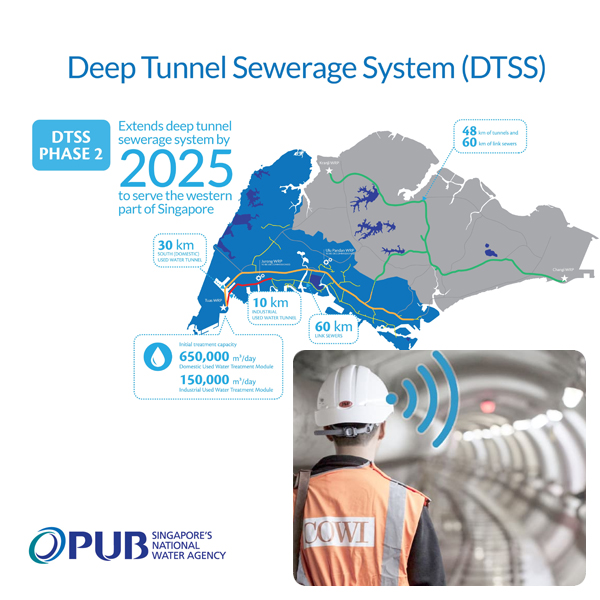 CASE STUDY 
Project : PUB DTSS-2, Singapore
Contractors : Züblin AG, Leighton Asia, POKB JV, Shanghai Tunnel Engineering Co
Public Utilities Board is Singapore's statutory board of the Ministry of the Environment and Water Resources responsible for ensuring the country's sustainable and efficient water supply. In 2018, Intercorp is tasked to track and ensure workers' safety, accountability and productivity in their Deep Tunnel Sewerage System Phase 2 projects.
Leveraging on RFID technologies, Intercorp is able to deliver a high personnel accountability system, with non-obstructive requirements so that personnel are able to evacuate quickly during emergencies.
EXPLORE OUR BAS ECOSYSTEM
Manage your workplace and workforce effectively and seamlessly with Intercorp's cloud suite of solutions today!

Cloud access control system for peace-of-mind high security door access through contactless facial recognition technologies.

Cloud attendance system for detailed employee timesheets, even for multiple locations for time and attendance tracking.

Cloud productivity system to track productivity hours and indices of workers for measurement and analysis.

Cloud payroll system for easy calculations and management of employees' salaries, allowances and claims.

Cloud visitor management system for e-invitation, pre-registration, approval and management of visitors.


Cloud mobile app (iOS/Android) for employees' self services, such as mobile check-ins/outs, e-claims, e-leave and personal information management.
For tracking of personnel and assets, you can use RFID tags and readers as a good mean of knowing who or what is at which location.
RFID readers can ping its surroundings to know which RFID tags are nearby, hence instantly identifying their locations.
Two key advantages which RFID have over biometrics, are that firstly, they can be used to track non-human assets and secondly, that personnel using RFID does not need to authenticate themselves manually.
Hence one of the use case is that RFID is an ideal technology for high-risk projects, such as tunneling, which personnel needs to escape immediately when a crisis occur.
Our RFID readers can read up to a maximum range of 50m, depending on the environment. 
It would be best to discuss with our helpful sales team, as they would be able to better advise you on the appropriate setup, to achieve your desirable results.
All of our RFID readers are designed to have standalone capabilities, with internal harddisk capacity for offline storage purposes. When your network is down, the readers would still work operationally without any disruptions and all transactions would be recorded in its offline storage.
When your network is restored, the readers would 'push' the transactions back to our cloud servers for data processing, hence ensuring no data loss.
We provide a full year warranty on all our hardware, covering all manufacturers' defects, excluding intentional damage as well as wear and tear.
Rest assured that our rates of our RFID devices are highly competitive and affordable.
Please feel free to drop us a Sale Enquiry and our helpful sales teams will get back to you as soon as possible!