CLOUD PAYROLL SYSTEM
Cloud payroll system for autocalculations of employees' salaries, allowances and generations of payslips.
show features
Hassle-free cloud payroll system, saving you tabulating efforts during payroll runs!
BAS-PAYROLL SYSTEM FEATURES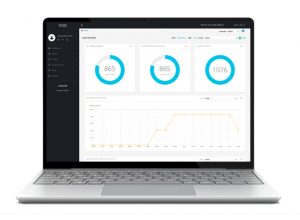 INSIGHTS IN A GLANCE
With unbelievable scalability to support unlimited number of locations, BAS-Payroll has multiple big data dashboards to allow you instant data in a glance.
You'll be able to see consolidated data and reports from high-level, and be able to drill down to subsidiaries or departments, right down to the specific employee, for detailed information.
Workforce data is now easily retrievable from your fingertips!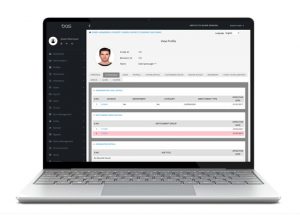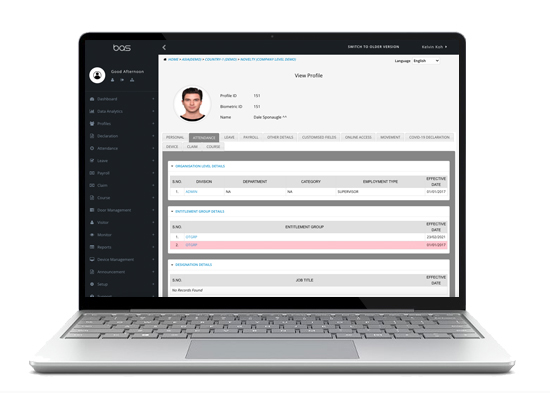 UNIFIED AND SIMPLIFIED EMPLOYEE DOCKETS
All employees' information are stored and categorized systematically in individual dockets on a centralized database within BAS-Payroll, hence avoiding duplicate records even across multiple workplaces.
Employees' information, such as personal, contact, movement, HR documents, pay, allowances and contributions related, are stored individually within their own docket, allowing an organised manner of data storage and retrieval.
Monthly payslips are generated and filed respectively within their dockets as well!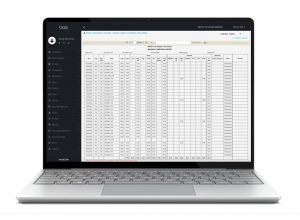 HIGHLY CONFIGURABLE PAY ELEMENTS & CONTRIBUTIONS
BAS-Payroll is designed to be highly configurable to suit all organisations of different sizes. You can easily set and manage your employees' pay groups, configure their allowances, contributions and more easily within the system accordingly to your organisational requirements.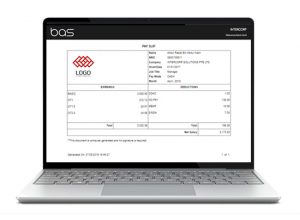 AUTO-GENERATED E-PAYSLIPS
Generate electronic payslips instantly for your employees, with your company logo, and send easily via print or email.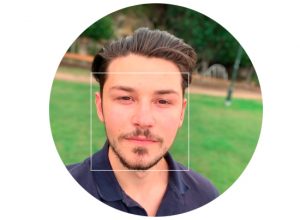 BEST USED WITH BIOMETRICS
Our biometric technologies are definitely one of the fastest, most advanced and secured biometrics authentication methods available in today's market.
Get your time attendance data from our cutting-edge 3D dual cameras biometric scanners and our BAS-Attendance for your payroll runs.
EXPLORE OUR BAS ECOSYSTEM
Manage your workplace and workforce effectively and seamlessly with Intercorp's cloud suite of solutions today!

Cloud access control system for peace-of-mind high security door access through contactless facial recognition technologies.

Cloud attendance system for detailed employee timesheets, even for multiple locations for time and attendance tracking.

Cloud productivity system to track productivity hours and indices of workers for measurement and analysis.

Cloud payroll system for easy calculations and management of employees' salaries, allowances and claims.

Cloud visitor management system for e-invitation, pre-registration, approval and management of visitors.


Cloud mobile app (iOS/Android) for employees' self services, such as mobile check-ins/outs, e-claims, e-leave and personal information management.
BAS-Payroll is applicable and useful to any organisation to help them ease, manage and process their employees' monthly salary payroll. 
Yes, BAS-Payroll is highly configurable for you to set multiple pay and allowance elements, for different groups of employees. 
Employees' monthly contributions are easily handled as well by BAS-Payroll.
Yes, it can. BAS-Payroll can generate payslips for print or sent via email to your employees.
With the additional option of BAS-Self Service, your employees can check for their own copies of e-payslips on their mobile app as well.
Yes, being a cloud system, setting up a new workplace is a breeze. You can easily add a new entity and configure all its relevant settings through an easy interface. 
In any instances, should you require any assistance, our helpful support teams would be happy to assist you as well!
Rest assured that our rates of BAS-Access is highly competitive and affordable.
Please feel free to drop us a Sale Enquiry and our helpful sales teams will get back to you as soon as possible!