EMPLOYEES SELF-SERVICE, MADE EASY.
Managing large numbers of increasingly mobile employees, across single or multiple workplaces, have always been a huge challenge for companies and enterprises.
Now, we have simplified it for you.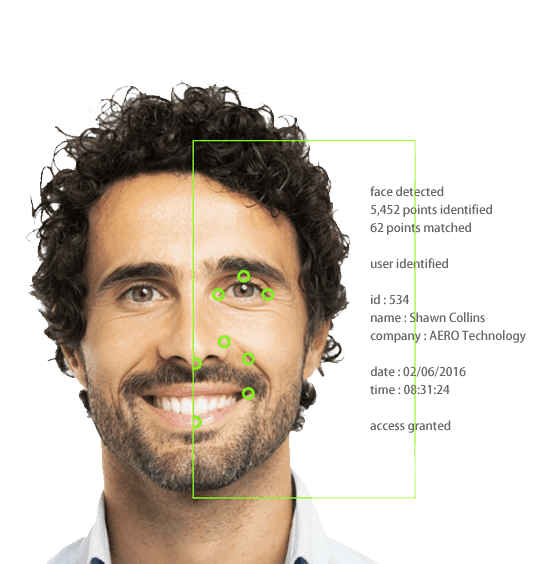 99.8% ACCURATE MOBILE FACIAL AUTHENTICATION
Our biometric technologies are definitely one of the fastest, most advanced and secured biometrics authentication methods available in today's market.
With liveness detection, you can have full confidence that accuracy of the individual is guaranteed and security is not compromised in any manner.
Mobile Check-ins easily
With mobile check-ins, employees can easily check-in and out of their workplaces just through their mobile phones. There is no need for any devices to be installed on-premise.
You can set Preset Locations, which employees can check-in when they are within its configurable vicinity. Or accurate geo-locations of street names can be recorded through GPS (Global Positioning Satellite).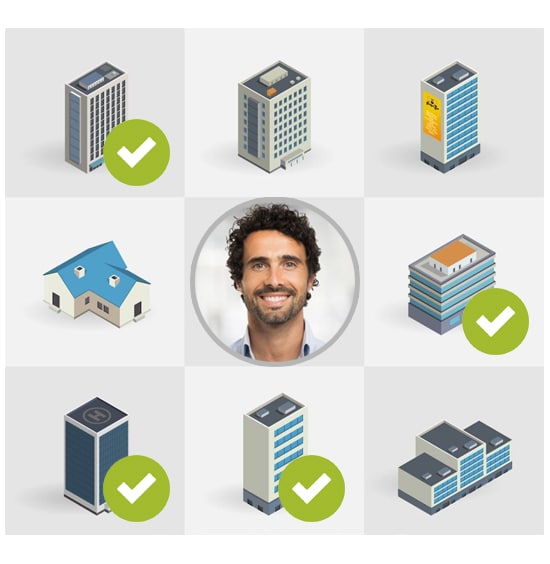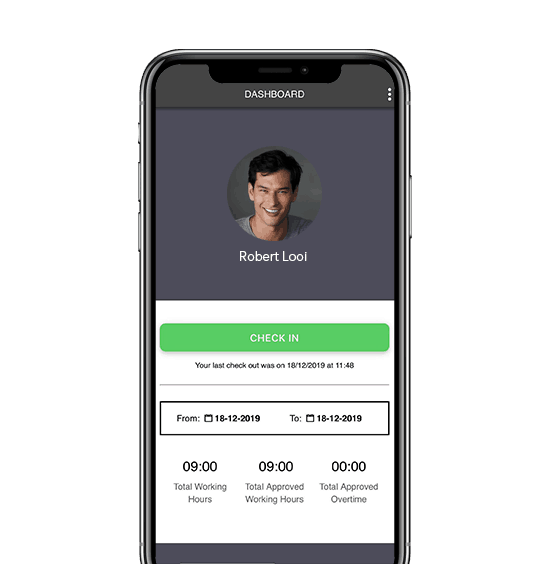 Personalised Employee Interface
Each employee will have their unique login credentials to BAS-Self Service mobile apps (Apple iOS or Google Android) with an attractive dashboard to conduct mobile check-in/outs and view their total working and overtime hours.
Facial Authentication with live detection
BAS-Self Service utilises cutting-edge, highly accurate proprietary facial recognition technologies to ensure employees' identification. With liveness detection verification feature, employees are unable to use saved photos or videos for verification.
Locational GPS positions will also be captured with each mobile check-in or outs.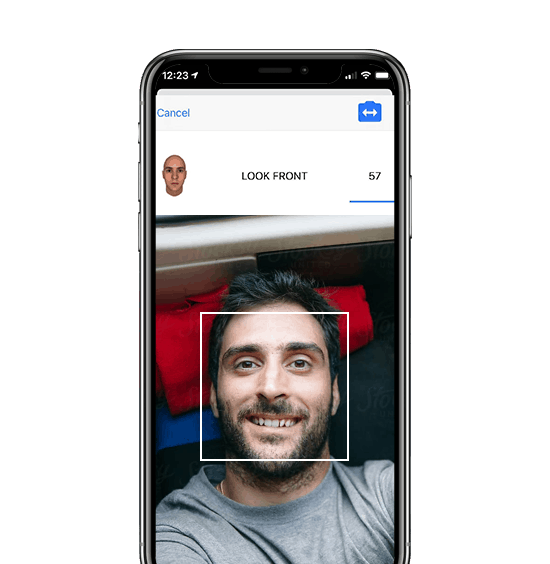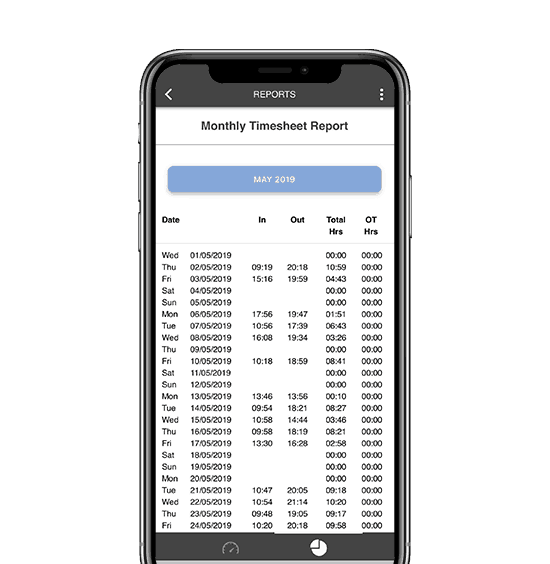 Mobile Reports
BAS-Self Service allows employees to conduct self-tracking on their working and overtime hours. They would be able to pull out accurate, precise calculated working hours, based on their work shifts configurations.
Personal Details Management
Employees are able to take ownership of their own personal information. Through BAS-Self Service, they can update their most updated mailing address, contact number and more, through configurable fields.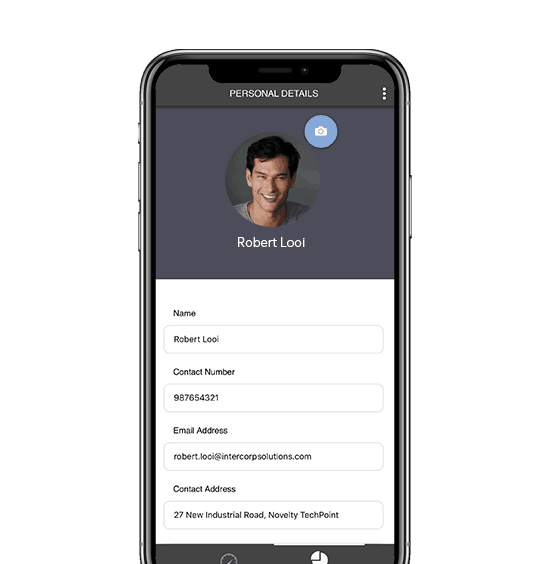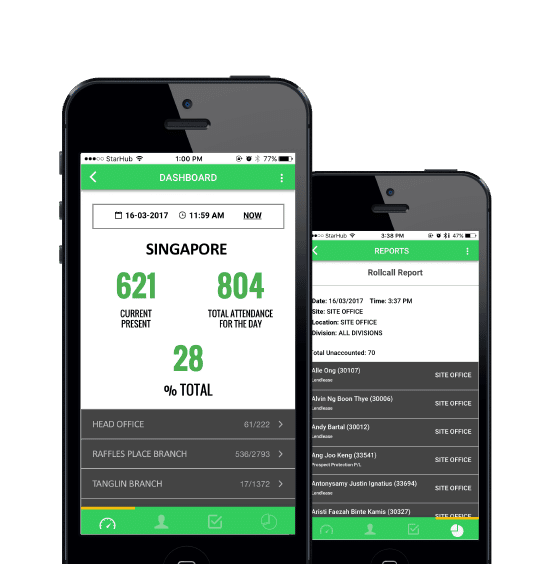 Management App
Beside BAS-Self Service employees mobile apps, BAS have another suite of mobile app, specially designed for enterprise management.
The BAS Management App allows overview of instant and historical manpower headcount across multiple workplaces, with added functionalities such as employees information, mobile attendance, rollcall and more.
Mobile Login from Anytime, Anywhere
24/7 System Availability
Liveness Detection
Preset Locations
Daily Full and Incremental Data Backup
Centralised Personnel Database
Basic Personnel Information
Real-time Mobile Dashboards
Mobile Reports
Self Information Update
Configurable Role Access Rights
Proprietary Mobile Facial Recognition
Mobile Check-Ins and Check-Outs with GPS Positioning
And many more features. Please enquire with us for a comprehensive list of mobile system features.