EMPLOYEES MOBILE SELF-SERVICE
Mobile apps for employees to access self services, such as mobile attendance, e-claims, e-leave and more.
show features
BAS-SELF-SERVICE SYSTEM FEATURES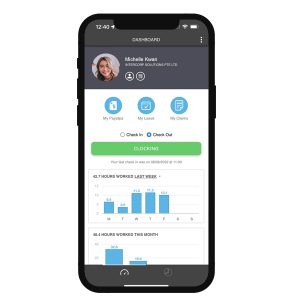 PERSONALISED EMPLOYEE INTERFACE
Each employee will have their unique login credentials to BAS-Self Service mobile apps (Apple iOS or Google Android) with an attractive dashboard to conduct mobile check-in/outs and view their total working and overtime hours.
Employees are able to take ownership of their own personal information. Through BAS-Self Service, they can update their most updated mailing address, contact number and more, through configurable fields.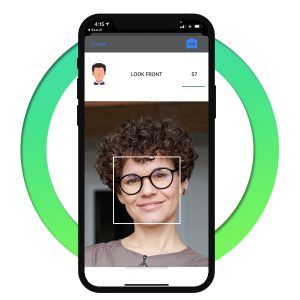 MOBILE CHECK-IN WITH FACIAL AUTHENTICATION & LIVE DETECTION
BAS-Self Service utilises Intercorp's highly accurate Visage Cloud Facial Recognition Engine with liveness detection to ensure employees' identification, with accuracy of up to 99.9%.
Street names, through Google's locational GPS positions, or preset locations will be captured with each mobile check-in or out.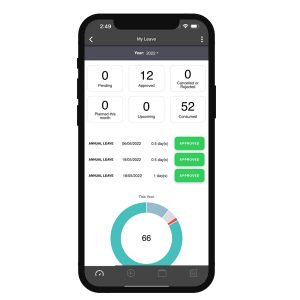 MOBILE E-LEAVE
Employees are able to submit leave application, check their leave balances and leave approval statuses directly through their BAS-Self Service app.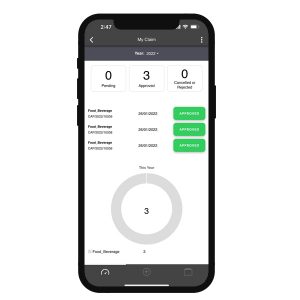 MOBILE E-CLAIMS
Submission of claims for approval can be done directly from BAS-Self Service mobile app as well, with immediate captures of receipts, ensuring a seamless and paper-less way to manage employees' claims.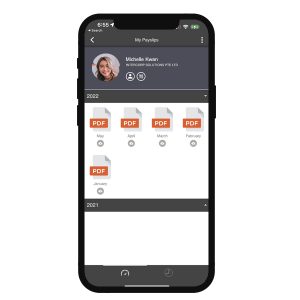 MOBILE E-PAYSLIPS
Employees can view their current and historical payslips from their BAS-Self Service accounts conveniently at anytime.
EXPLORE OUR BAS ECOSYSTEM
Manage your workplace and workforce effectively and seamlessly with Intercorp's cloud suite of solutions today!

Cloud access control system for peace-of-mind high security door access through contactless facial recognition technologies.

Cloud attendance system for detailed employee timesheets, even for multiple locations for time and attendance tracking.

Cloud productivity system to track productivity hours and indices of workers for measurement and analysis.

Cloud payroll system for easy calculations and management of employees' salaries, allowances and claims.

Cloud visitor management system for e-invitation, pre-registration, approval and management of visitors.


Cloud mobile app (iOS/Android) for employees' self services, such as mobile check-ins/outs, e-claims, e-leave and personal information management.
BAS-Self Service is applicable and useful to any organisation to ease their HR workload, by empowering employees to manage and conduct services conveniently via Intercorp's BAS-Self Service mobile app.
Your employees can conduct the following services on BAS-Self Service.
- Self updates of personal particulars and contact information
- Mobile check-in/out (with geolocational positioning)
- Self application for claims submission
- Self application for leave submission
- Viewing of e-payslips
- Mobile reports of self working hours and audit
Please note that these services can be configured to be turned on or off for employees' access, and some services may be separate payable modules.
BAS-Self Services works on any mobile phones, that runs iOS or Android operating systems.
We would recommend that it runs the latest operating system version, to ensure the best user experience and compatibility. 
Yes, being a cloud system, setting up a new workplace is a breeze. You can easily add a new entity and configure all its relevant settings through an easy interface. 
In any instances, should you require any assistance, our helpful support teams would be happy to assist you as well!
Rest assured that our rates of BAS-Access is highly competitive and affordable.
Please feel free to drop us a Sale Enquiry and our helpful sales teams will get back to you as soon as possible!