PRODUCTIVITY MEASUREMENT SYSTEM
Cloud productivity system for tracking of productive hours and production indices of workers and trade groups.
show features








BAS-PRODUCTIVITY SYSTEM FEATURES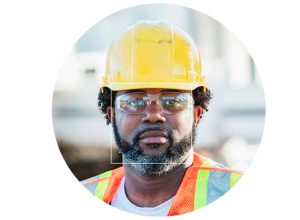 ABSOLUTE ACCURACY FOR AUTHORISED WORKERS ONLY
Leveraging on cutting-edge facial recognition technologies, our biometric devices are definitely one of the fastest, most advanced and secured biometrics authentication methods available in today's market.
You can have full confidence that only authorised workers are permitted in your workplace, upholding work security and safety for everyone.
Grant and manage access rights of workers to single or multiple workplaces easily through BAS-Productivity management console!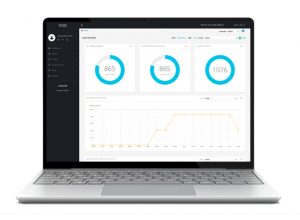 INSIGHTS IN A GLANCE
With unbelievable scalability to support unlimited number of workplaces, BAS-Productivity has multiple big data dashboards to allow you instant data in a glance!
You'll be able to see consolidated data and reports from high-level, and be able to drill down to subsidiaries or departments, right down to the specific worker, for detailed information.
Know how your manpower resources are allocated and how each work group is contributing to your workplace!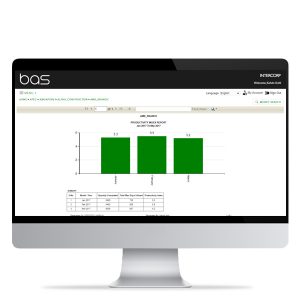 TRACK PRODUCTIVITY IN A TANGIBLE WAY
Record your production output (in different UOMs) and BAS-Productivity will automatically calculate your work groups' monthly productive indices.
Use these productive indices for actual benchmarking of your workers to know their performance levels over period of time, giving management a tangible feel on their productivity!
Accumulated monthly working hours by each trade will be calculated and formatted automatically, which are compatible to Building and Construction Authority (BCA) ePSS submission format (for Singapore construction projects). Saving time and providing convenience to project teams!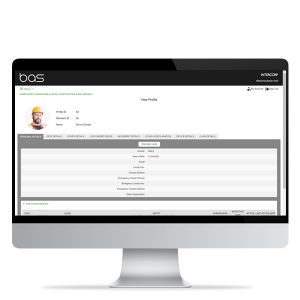 UNIFIED AND SIMPLIFIED WORKER DOCKETS
All workers' information are stored and categorized systematically in individual dockets on a centralized database within BAS-Productivity, hence avoid duplicate records even across multiple workplaces.
Workers' information such as personal, contact, employment, movements, trade, skill sets, certifications and access rights, are stored individually within their respective docket, allowing an organised manner of data storage and retrieval.
These dockets even support customised profile fields, so you can add and manage any additional fields you might require!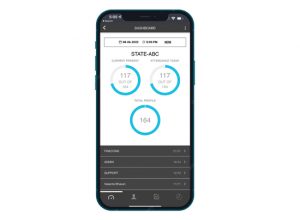 MOBILE APP ENABLED
BAS-Attendance comes with a complementary BAS mobile app (available on iOS and Android), which allows management to view workplace manpower information on the go!
EXPLORE OUR BAS ECOSYSTEM
Manage your workplace and workforce effectively and seamlessly with Intercorp's cloud suite of solutions today!

Cloud access control system for peace-of-mind high security door access through contactless facial recognition technologies.

Cloud attendance system for detailed employee timesheets, even for multiple locations for time and attendance tracking.

Cloud productivity system to track productivity hours and indices of workers for measurement and analysis.

Cloud payroll system for easy calculations and management of employees' salaries, allowances and claims.

Cloud visitor management system for e-invitation, pre-registration, approval and management of visitors.


Cloud mobile app (iOS/Android) for employees' self services, such as mobile check-ins/outs, e-claims, e-leave and personal information management.
BAS-Productivity is applicable and useful to any organisation, that wants to measure and benchmark it's workforce productivity. BAS-Productivity provides transparency in organisational manpower usage and its relevant output capacity.  
Yes, BAS-Productivity adheres 100% to Singapore BCA (Building & Construction Authority) ePSS (electronic productivity submission system), and it has been widely used by most builders reliably for many years!
BAS-Productivity cuts through the opaqueness and gives you total visibility into your organisation's greatest and most expensive asset - manpower.
You are able to see real-time manpower distribution across different workplaces, right down to subsidiaries, contractors and departments. 
Productive hours will be recorded automatically by BAS-Productivity and production outputs can be recorded for productive indices for monthly  benchmarking, for you to continually monitor your production performance levels.  
Yes, absolutely! BAS-Productivity is a cloud-based system and it can scale to manage unlimited number of workplaces and manpower, to suit your organisational growth.
Yes, being a cloud system, setting up a new workplace is a breeze. You can easily add a new entity and configure all its relevant settings through an easy interface. 
In any instances, should you require any assistance, our helpful support teams would be happy to assist you as well!
Rest assured that our rates of BAS-Access is highly competitive and affordable.
Please feel free to drop us a Sale Enquiry and our helpful sales teams will get back to you as soon as possible!