Intercorp is ISO 9001 and ISO 27001 Certified!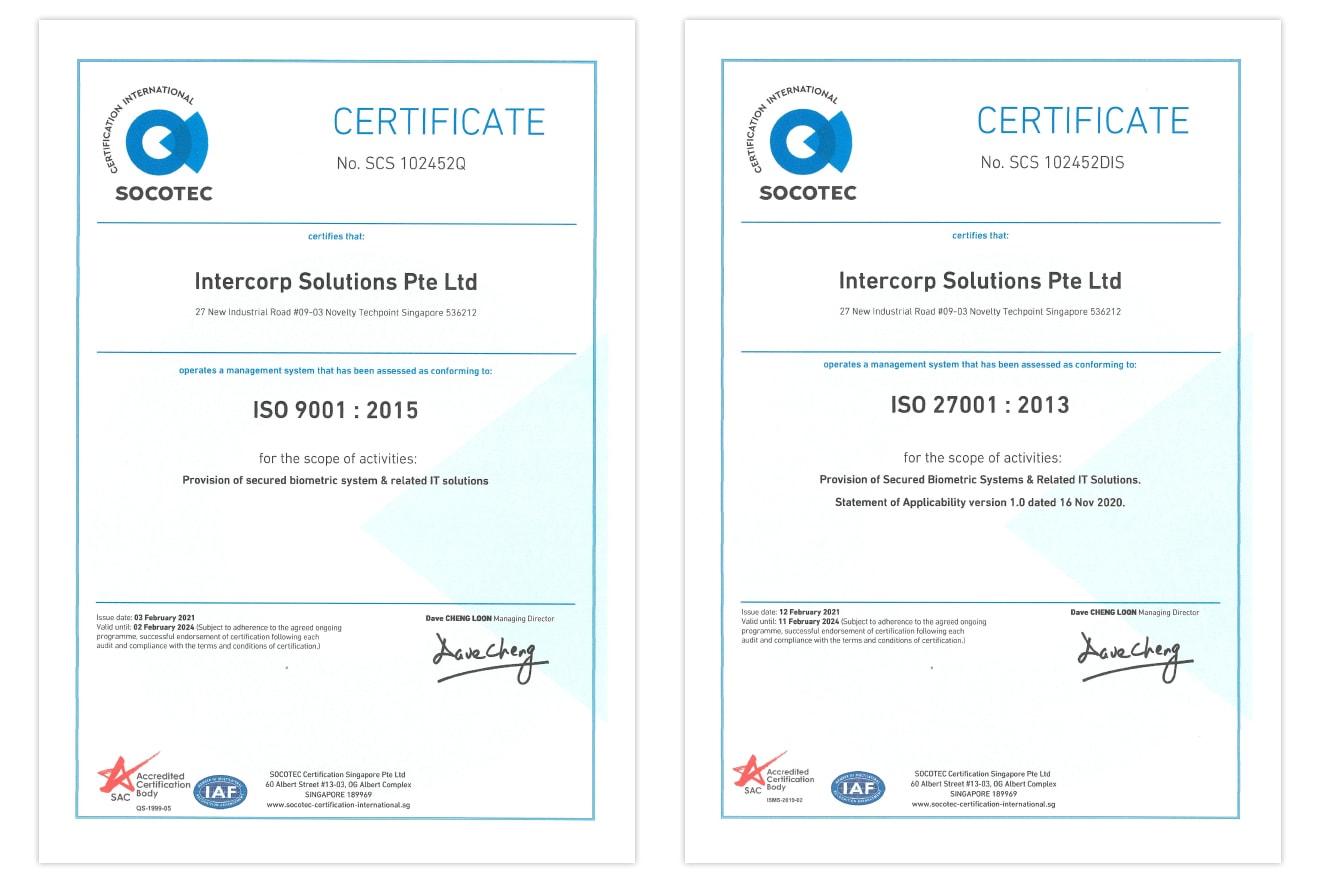 15 March 2021
We are ISO Certified!
In a global marketplace, checks and balances need to be in place. Otherwise, it would be difficult to maintain consistency and quality across industries and nations. International standards help to keep a level playing field, and one such organization is ISO.
ISO certification certifies that a management system, manufacturing process, service, or documentation procedure has all the requirements for standardization and quality assurance. ISO (International Organization for Standardization) is an independent, non-governmental, international organization that develops standards to ensure the quality, safety, and efficiency of products, services, and systems.
We are excited to say that we have achieved two new ISO standards, ISO 9001:2015 and ISO 27001:2013! But what exactly are they?
ISO 9001:2015 QUALITY MANAGEMENT
ISO 9001 is defined as the international standard that specifies requirements for a quality management system (QMS). Organizations use the standard to demonstrate the ability to consistently provide products and services that meet customer and regulatory requirements.
ISO 27001:2013 INFORMATION AND DATA SECURITY
ISO 27001 is the international standard for information security that sets out the specification for an information security management system (ISMS).
The information security management system standard's best-practice approach helps organisations manage their information security by addressing people and processes as well as technology.
What does this means for you?
Being ISO certified, meant that Intercorp had undergone a rigorous process of relooking and improving our processes, checks and balances, to achieve: 
— Higher Product Quality through stronger quality checks
— Efficient Project Delivery through better managed processes.
— Better Customer Service through systematic process of ticketing
— Stronger Data Security through hardened process
and eventually higher customer satisfaction for our clients!