Thank You for making Intercorp a 2018 Top 100 Trusted SME in Singapore!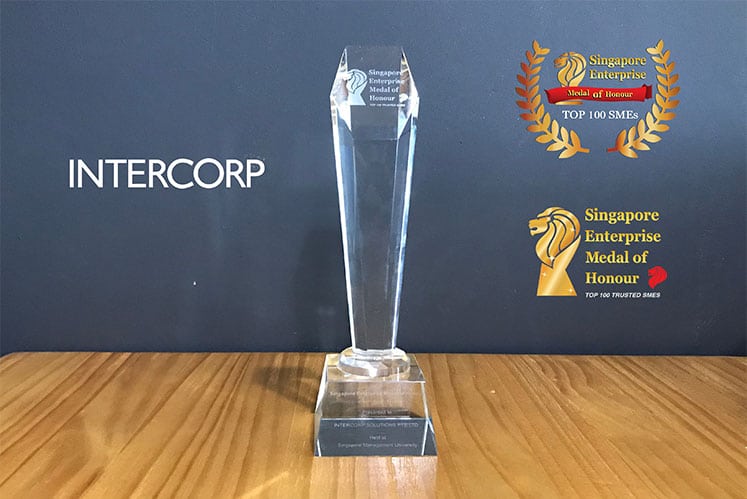 1 November 2018
Mid 2018, Intercorp is honoured to be nominated as Singapore Top 100 Trusted SME by Singapore Enterprise Association (SEA), a body promoting entrepreneurial activities, giving advice and encouragement to SME with the long-term goal of seeing Singapore's enterprises succeed on a global scale.
After rounds of rigorous submissions with their judging panel, Intercorp is proud to be officially awarded Medal of Honor and 2018 Top 100 Trusted SME on 1st November 2018 at SEA's Gala Dinner at Singapore University of Management School of Law.
The award was attended and received by Intercorp's CEO, Mr Kelvin Koh, and Business Development & Sales Director, Ms Jackie Lam.
We would like to thank all our customers and business partners who have supported us throughout the years and we will continue to strive harder in continuous improvements towards product and service excellence!