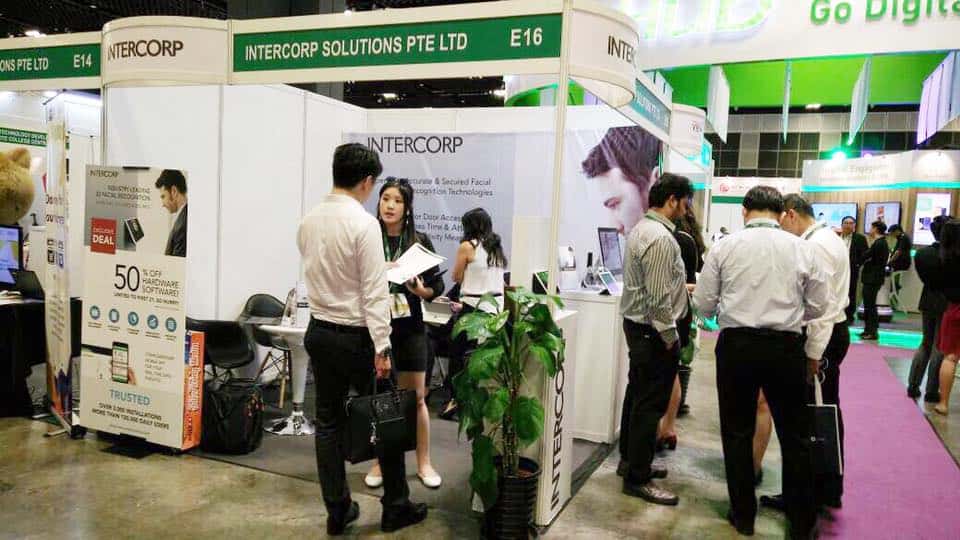 18 August 2017, Friday
Intercorp exhibited at Singapore's Largest Bilingual Annual Business Conference, SMEICC & SME EXPO 2017, for the past two days (16-17 Aug) and was overwhelmed by the great responses and attendance at our booth. We were happy to educate and share better human resource management processes, integrating biometrics, big data and cloud technologies, to our attendees of numerous industries.
It was an amazing experience to make new friends and acquatainences as we play our pivotal role of helping SMEs digitalize their businesses and processes, in line of making Singapore a Smart Nation.