Annual 2019 Bowling Competition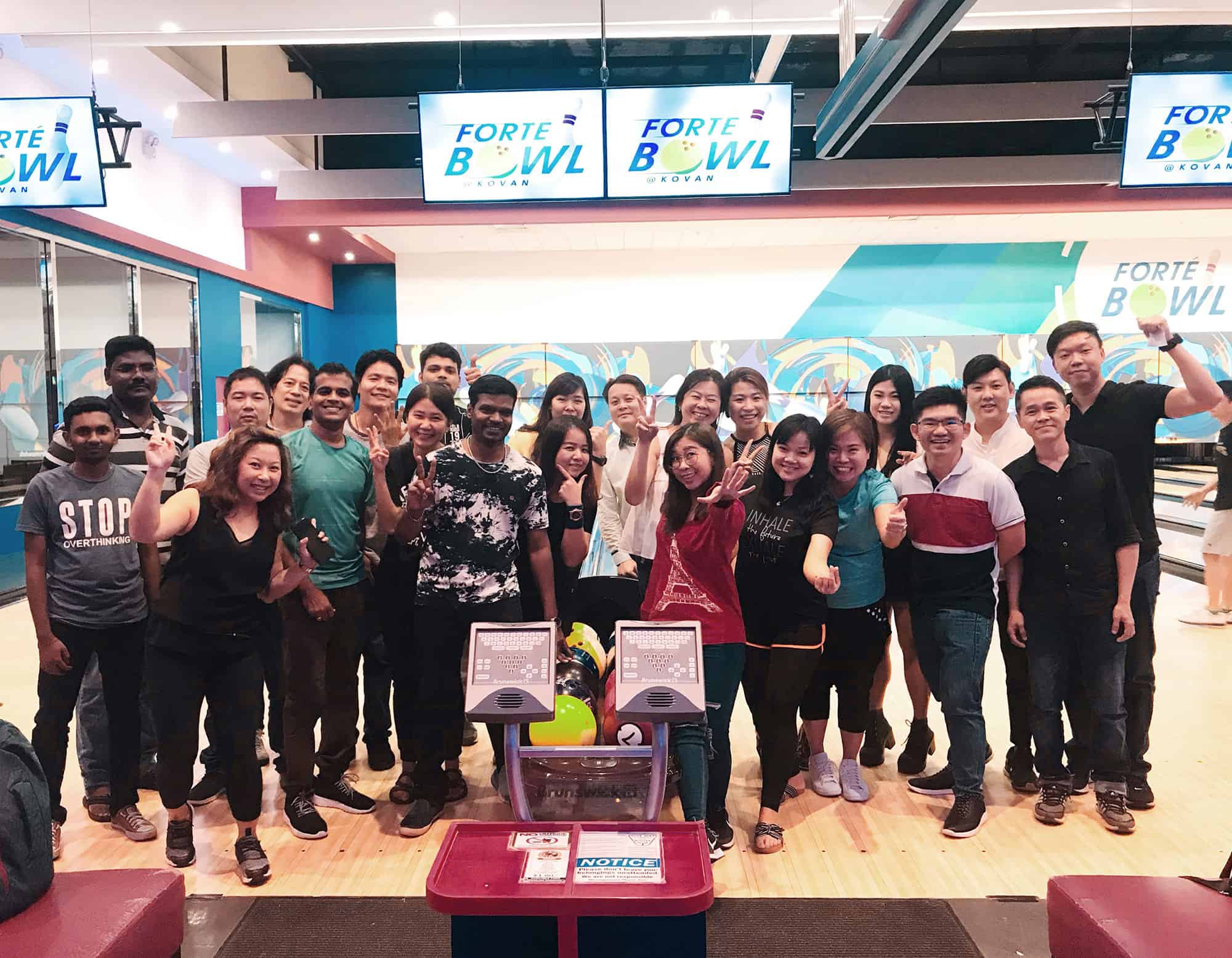 12 April 2019, Friday
It's our second edition of our annual bowling competition, where Intercorp Family is split into 4 teams to challenge one another for the highest average score! It was an afternoon of great fun, with plentiful of strikes, spares and "long-kangs", with team members cheering and spurring each other on! Eventually we emerged with the two winning teams, with the winning average score of 98.3!
It was a great afternoon and we took the opportunity to celebrate our monthly birthday celebrations, for our April babies, Valerie and Rina! Happy Birthday!
Looking forward to the next team bonding session!