Thank You for a Successful BuildTech Asia 2018 Exhibition!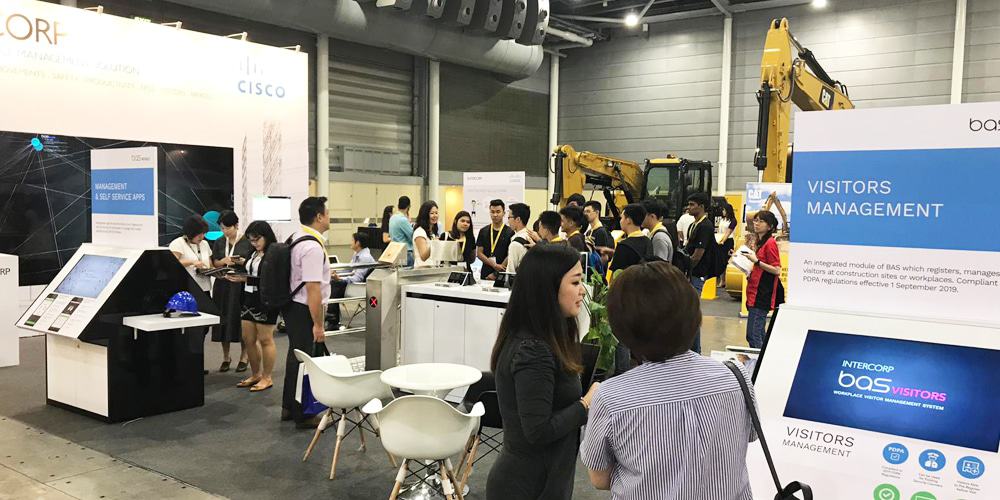 22 – 24 October 2018
Intercorp co-exhibited with our tech partner Cisco Systems at BuildTech Asia 2018, Singapore's largest build technology tradefair which was held at Singapore Expo Hall 3 and MAX Atrium. Showcasing the latest productivity and analytical technologies, we showcased our one-stop suite of solutions aimed at improving workforce and workplace management.
Critical areas which enterprises are concerned with, such as:
workplace security and door access
employees' time attendance and movements
workplace safety
workforce productivity
visitor management
facility booking
staff payroll & payable overtime and more..
We also took the opportunity to unveil our new collaboration with Cisco, sharing the possibility of automatically taking employees' time attendance for payroll or visitor registrations through Cisco Meraki router access points. Movements of employees and visitors can be tracked as well. Heatmaps and other analytical tools are visible for such data analytics.
We have met hundreds of visitors and existing customers who have visited and supported us at this exhibition and we are really pleased with the great response we have received! We would like to say a big thank you for supporting us in such as a supportive way and giving recognition to our vision and products.
Thank you once again!
BuildTech Facebook coverage of Intercorp : https://www.facebook.com/719107118121857/posts/2229623377070216/