Face Recognition Biometrics
Fast, accurate, secured, reliable, durable access control. No nonsense.
60,000 points of accuracy
Intercorp biometrics scanners will scan and recognise up to 60,000 unique biometric points on a face, in which 6,000 of them will be selected and stored. When a user steps up to the scanner, as long as 60 of such points match, the user would be authenticated. Don't worry, 60 might sound low but it is impossible for separate individuals to get them matched. Even for identical twins. We know, because we have tried.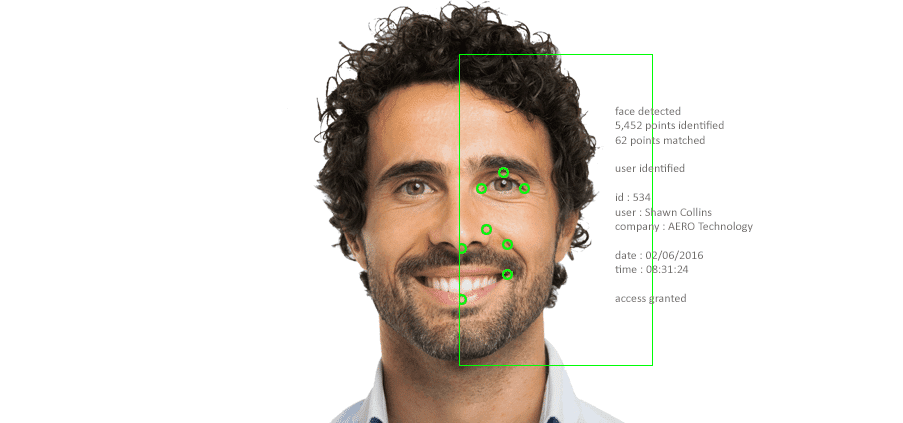 Unique 3D Dual Camera Lens System
With a unique dual camera lens system, our biometrics scanners are capable to capturing depth and dimensions, literally conducting a 3 dimensional facial scan whenever the user is authenticating. Hence there's no way to deceive our authentication algorithms using photographs, videos or even 3D moulds of registered users. In a way, it's 100% tamper-proof!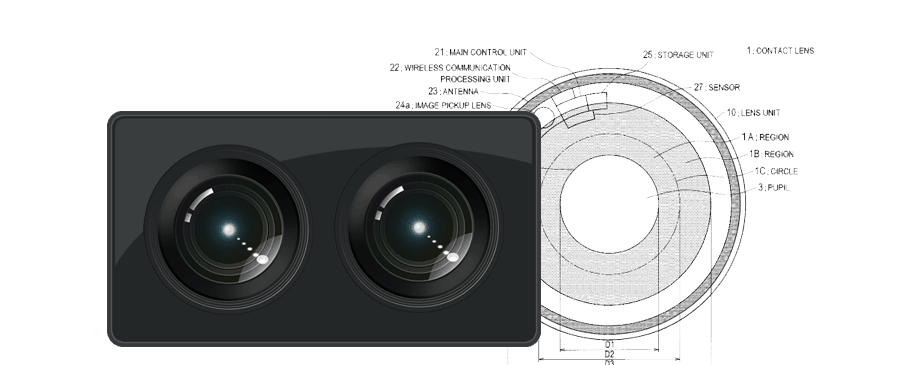 Lightning Fast Authentication
Each user takes up less than a second to authenticate (0.32 of a second to be precise) and on average, it takes about 3 to 5 seconds for a single user to be authenticated through. This authentication speed makes our face scanner one of the fastest performing device in the market. In a real-world test, our system can comfortably clear 15 to 20 employees within a minute, while ensuring high accuracy security authentication!
Stylish, Durable Design
We combine the beauty of clean design and real-world usability needs to produce a great looking and durable hardware. Our biometric readers are finished to a fine sheen on its face plate, with a clear, crisp display and an in-built touch pad. Housed in a weather resistant casing, our biometric scanners have been proven in the field time and again. It's truly form and function built in great equilibrium.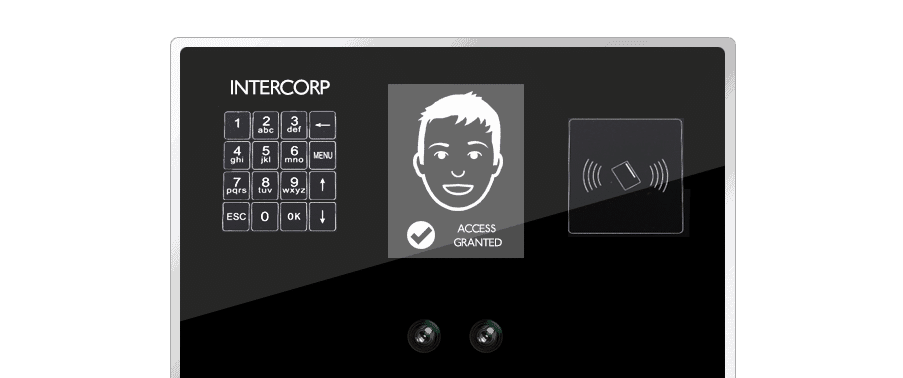 FACEATT SERIES
BEST SELLER!
Our most popular model is our FaceAtt series of biometric facial scanners. They have been widely used in numerous industries, from plushy corporate offices, complex manufacturing factories to harsh environments such as construction worksites. Our face scanners have been recognised by our clients for their accuracy, performance and durability in real-world deployments and operations.
Our series model ranges from FaceAtt 2, FaceAtt 2000 and FaceAtt 4000.
FACESLIM Series
Our FaceSlim model is designed to complement your office environment, combining aesthetic beauty with functionality. This design has been used by many firms for their corporate offices, as they require just a slim spacing, bringing a touch of minimalistic piece of technology into the office space.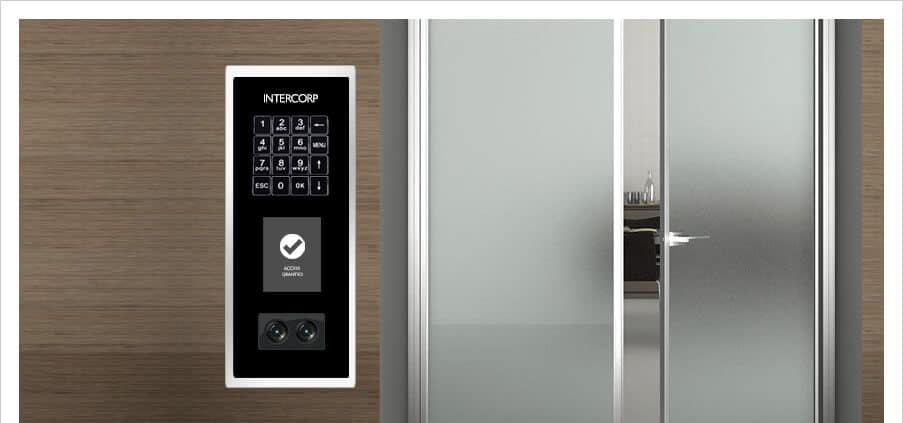 Biometrics Scanner Specifications
Compare the features in the series to fit your needs.
| | FaceAtt 2 | FaceAtt 2000 | FaceAtt 4000 | FaceSlim |
| --- | --- | --- | --- | --- |
| User Capacity (Facial Only) | 1,000 | 2,000 | 4,000 | 1,000 |
| User Capacity (Facial and Card) | 10,000 | 20,000 | 20,000 | 10,000 |
| Record Capacity | 200,000 | 200,000 | 200,000 | 100,000 |
| Recognition | Dual Sensors | Dual Sensors 3.1 | Dual Sensors 3.1 | Dual Sensors |
| Authentication Speed | < 1s | < 1s | < 1s | < 1s |
| False Acceptance Rate (FAR) | < 0.001% | < 0.001% | < 0.001% | < 0.001% |
| False Rejection Rate (FRR) | < 1% | < 1% | < 1% | < 1% |
| Photosensitivity | 10,000 Lux | 20,000 Lux | 20,000 Lux | 5,000 Lux |
| Display | 3.5" TFT | 3.5" TFT | 3.5" TFT | 2.8" TFT |
| Keypad | 4x4 Touchpad | 4x4 Touchpad | 4x4 Touchpad | 4x4 Touchpad |
| Operational Temperature | 0 - 40°C | 0 - 40°C | 0 - 40°C | 0 - 40°C |
| Power | 12V DC | 12V DC | 12V DC | 12V DC |
| Access Control | Yes | Yes | Yes | Yes |